When you go into discords for every other NFT project, you are inevitably going to hear "floor this or floor that. When moon? Why won't the devs do something? It's not enough, I'm not rich enough yet. This project did this, this project did that."
But when you come across the Nonconformist Ducks and the Pond discord, you are greeting with "hello's. show us your ducks, what's your twitter? We will blow blow it up. Let's show everyone what the pond is all about!" And of course some silly memes and jokes. But beyond that, we take care of our own. No duck is left behind. From helping community members who got scammed, to beginners trying to find their way, to donating to members dealing with some real life struggles. The Pond Family goes to extraordinary lengths to look after their own.
Yes, there is utility. Yes, there is P2E. Yes there is staking. Yes, there are rewards. Yes, there is an unprecedented roadmap and lore. Yes, there is value everywhere you look. But what you her the most is, "What's up pond fam? How are you today? Missed my duckies. No matter what I have going on and how many discord servers I'm in, I always end up here."
The Nonconformist Ducks truly is not just another NFT project, it's a lifestyle brand and the members and devs are your family. See you on the island. #DucksUnited #DucksFlyTogether

Being nonconformist mean to be going agaisnt the norm and doing what you want to do. The NFT market has long been a sell out in an hour or the project dies market, however us in the Nonconfirmist Ducks refuse to follow this standard.
We will battle through a 3 month mint, we stick together as a family avoiding the floor chatter and instead fill the pond with Memes and Gifs while having fun celebrating everyone's new ducks. Where other projects base thier values soley on Rarity, the Ducks work to find utility so every Duck is seen as being a great duck with excellent utility.
When everyone else zigs, we zag. We will always follow the bear of our own drum and have fun doing so.
Quack Quack Mother Ducker!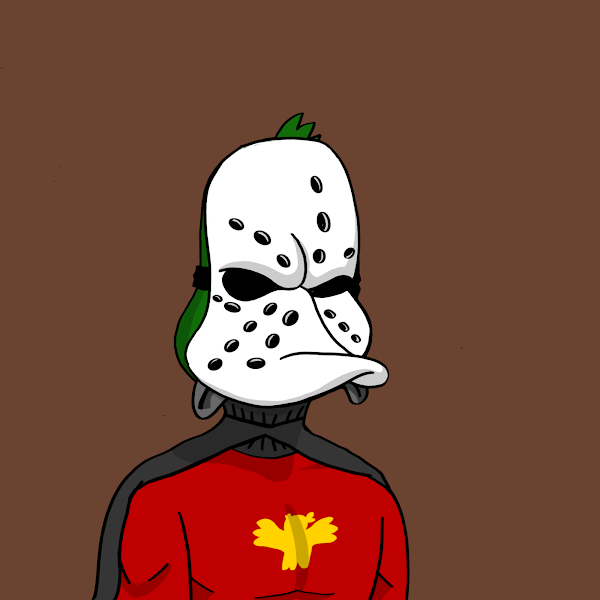 Nonconformists's go against the grain; they turn when forward is the most acceptable path, fly as the storm approaches and swim regardless of the size of the waves.
This ideology has forged the foundation of one of the most unique ecosystems and strongest communities. The lore and utility multipliers keep the Ducks community here out of desire and wanting. This has bred purely organic support and has led to many charitable acts from within, a reflection of what Ducks believe in.
Gone is the time when an NFT was just a jpeg. The utility currently offered is still only scratching the surface of what's to come. Staking, rewards from sales and mulitple Play to Earn oppurtunities exist. Individual train can allow for unique earing capabilities and use cases... it's safe to say the NFT mould has been broken.
For those willing to look beyond the standards, those wanting immersion, utility and community...Nonconformist Ducks are here for you.